CCS STEM Team Sends Experiment Into Outer Space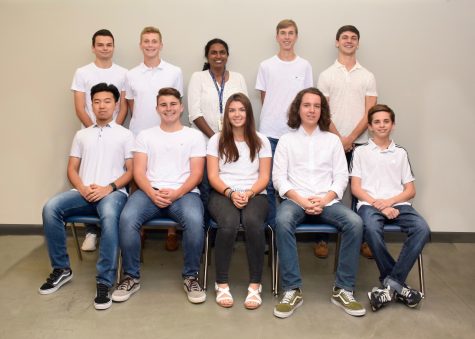 Carmel Christian's high school STEM (science, technology, engineering, and math) team is a student-led program responsible for designing and building an experiment each year that is launched onto the International Space Station through a partnership with the National Aeronautics and Space Administration (NASA). The team, made up of nine students, is structured much like a real-world workplace, having its own team lead, engineers, and other vital positions.
This year's experiment tests the flow of water in microgravity, aiming to provide practical information to future space endeavors and also better our knowledge of the universe as a whole. "There are many possible applications for this project, some relating to plumbing and other useful areas," said team mechanical engineer, junior Zan Scarfato.
The team develops these experiments not only for intellectual achievement but also for national recognition. Carmel Christian's STEM team participates in the renowned American Society for Gravitational and Space Research (ASGSR) conference. At the conference in Washington, D.C., Carmel was given the opportunity to share information and results from last year's experiment to a panel of achieved scientists. "We had the opportunity to present past years' experiments and also talk about this year. It was really an eye-opening experience into the commercial space industry," said senior Nick Gerald, STEM team lead.
Although STEM is challenging at times, the experience can be quite rewarding. For junior Jackson Stipp, an electrical engineer on the team, the most gratifying experience he had was when he "succeeded in incorporating the pump and flow meter with the circuit board," completing an important step of the experiment.
If you are interested in the STEM field or just want to check out Carmel's program, news about applications will be sent out in the coming weeks.
STEM is more than just an outstanding extracurricular. "If you want to develop your skills in a modern-day work environment, our team would be a very beneficial experience," said Jackson.