MATTHEWS, NC – The 2019 varsity cross country team looks a little different than it has in the past. With 36 team members, this is the biggest team of runners in Carmel Christian School history. 
Senior Caroline Bowman said, "I really love being a part of a bigger team; it allows us all to push each other to be better each and every day. And as a senior captain, I have loved getting to know some of the younger classmen!"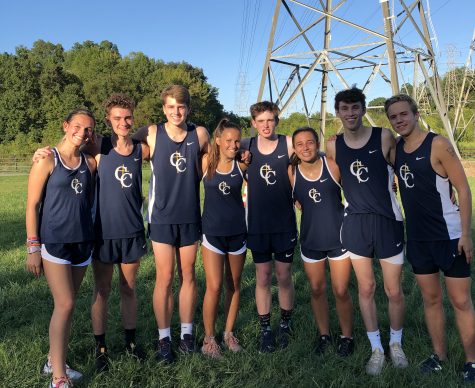 Caroline Bowman and her senior teammate senior Sterling McDonald are captains of the women's A team and women's B team. Because of the recent rapid increase of eager runners, Coach Menendez divided both girls and boys into two A teams and two B teams.
Sterling McDonald, the captain of the women's B team says, "I feel like both teams have different dynamics and different goals. The B team encourages each other to work harder to hopefully make it to the A team." The ingenuity of Coach Menendez has given the team a heightened sense of motivation and team spirit. 
When asked what the team hopes to accomplish during this 2019 season, senior Andrew Seelig said, "we recently just won our first meet upsetting Metrolina who has been on top for several years, so we want to keep that same momentum as we have more races throughout the season."
This year's cross country team is hopeful they will have the endurance to finish with a great season.