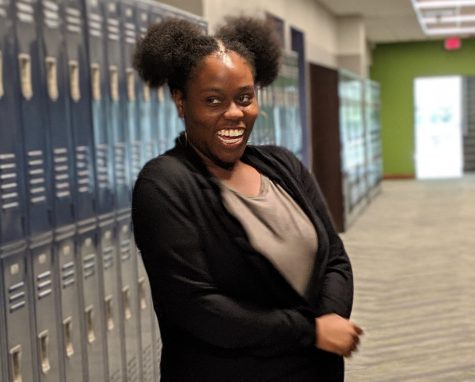 MATTHEWS, NC – "Can I lay (sic) down?" senior Alyssa Harden asked as she flopped on the floor in preparation for her interview.  
Alyssa has a good need for a break. In between juggling school and two part-time jobs, Alyssa has a passion for the arts, having danced for thirteen years, taken part in theatre competitions, and performed in every musical in her high school career. "I have no time this year," Alyssa said as she shook her head.
 When asked about her college search, Alyssa said that she wanted to go to a school with a musical theatre program. Among other colleges, Alyssa is considering attending an HBCU (Historically Black College or University) and has toured schools such as North Carolina A&T State University. 
Self-admittedly, Alyssa has struggled with self-confidence, and when asked what piece of advice she would give to her past self, she answered, "Be yourself and don't care what other people think. Be confident. It's okay to be different and unique." There is no doubt that with her sassy personality, incredible work ethic and kind heart, Alyssa brings a light to the senior class and the Carmel Christian student body that cannot be replicated or replaced.