Vaccines: Safety vs. Profit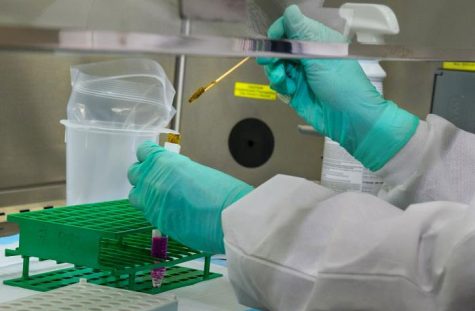 This is the second in a series of three articles on the development of the COVID-19 vaccine. 
The race for a COVID-19 vaccine has, in addition to political pressure, an additional potentially problematic element: the pharmaceutical companies desire to have the first approved vaccine so they can profit. 
As cases surge in pockets around the world, whichever pharmaceutical company gets their vaccine on the market first stands to gain by providing an effective and safe vaccine.  To counter the pull of profiteering, pharmaceutical companies have their own Data and Safety Monitoring Boards (DSMBs), which is an impartial entity designed to prevent a company from rushing their trial to an unsafe degree.
To combat this concern, nine pharmaceutical companies, including Moderna, AstraZeneca, and Pfizer, have pledged to "stand with science," and not seek FDA approval until their trials have proved both safe and effective.  
Food and Drug Administration (FDA) approval of a COVID-19 vaccine would not be a typical approval anyways as the FDA policies require a vaccine to have been tested for over a year before formal approval can be granted.  However, the FDA can give emergency authorization to any vaccine they deem safe, effective, and necessary.
COVID-19 Vaccine and the Flu Vaccine
While pharmaceutical companies and governments scramble for a COVID-19 vaccine, flu season approaches.  The public, already skeptical of vaccine safety, has now been put on an even higher alert due to the mixed messages about safety precautions such as masking and COVID-19 treatments, and the fear of a dangerous COVID-19 vaccine.
Concerning the contribution of vaccines to modern medicine, Dr. Reynolds adds, "In general, there are many examples of vaccines essentially eradicating diseases that people these days don't have to worry about — smallpox, measles, polio. These were devastating diseases, many affecting children, leading to death or permanent disability in years past, that people don't even think about anymore."
For over half a century, safe flu vaccines have been distributed, preventing countless cases and keeping the flu from being widespread every year.
Each year, the flu strain changes.  To keep up with this, vaccinologists and manufacturers must create a new flu vaccine each year.  They study projected strains and the current strain to determine the year's candidate vaccine virus (CVV), or the virus that will be inactivated and used for the flu vaccine.
For natural vaccines, CVVs are injected into either hen eggs, or cells, where they multiply, and then are harvested and inactivated, ready to be made into a vaccine that will cause an immune response and trigger the body to remember the year's flu strain, which makes the body immune to it.  
Flu vaccine trials are usually not as lengthy or difficult as the trials for experimental vaccines because it is seasonal, and it is produced every year.  It is still rigorously monitored by the FDA.
Once the vaccine is released, it is distributed throughout the country and the world, and acts as a means to shut down the spread of the seasonal flu.  A chart by the CDC (Centers for Disease Control and Prevention) indicates that the United States has averaged 45.2% vaccination coverage since the 2011-2012 season, never topping 50%, and never falling below 40%.  The chart also reveals that North Carolina has been in the top 10 most vaccinated states every year since the 2013-2014 season, except for 2017-2018.  The following year, it scored 5th.
Mistrust of vaccine safety originated largely due to a study in 1998 connecting autism and the measles-mumps-rubella (MMR) vaccine, and following studies aiming to find the same conclusion.  However, the medical community researched and found that the study was incorrect, and that there is absolutely no connection between vaccines and autism.  The original study garnered much publicity because of the rise of autism in that time period.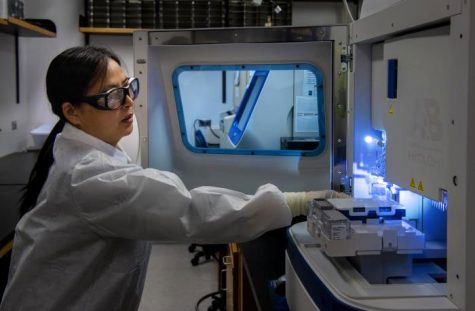 So, if all of these theories are disproved, and the FDA and other organizations take so many precautions to avoid a dangerous vaccine, what potential danger is there?
"A number of different types of side effects or adverse reactions are possible… A patient may have an allergic reaction to a vaccine or one of its components and will need to discuss the reaction with their physician to determine if it is safe to receive that vaccination again in the future," said Dr. Reynolds.
The CDC recommends the flu vaccine to any person six or older, and Dr. Reynolds agrees with this, "I would follow the CDC recommendations.  From my perspective… as an emergency physician… I see more the burden of disease of people who were not vaccinated, or communities that were not vaccinated."
COVID-19 Vaccine Update: Due to an unexplained illness in a study participant of the Johnson & Johnson COVID-19 vaccine phase III clinical trials, further dosing has temporarily paused as of Tuesday, October 13th.  An independent DSMB is looking into this.  Their notice is located on their website here.
Flu Vaccine Locations: The CDC has a link to VaccineFinder where anyone can search for a vaccine of any kind.  It has highly customizable search filters, and will point searchers to nearby locations where they can get a particular vaccine.  Locations to get flu vaccines in Charlotte include:
1305 Matthews Township Pkwy, Matthews, NC 28105
704-847-8508
1142 N Broome St, Waxhaw, NC 28173
704-843-4680
11135 Golf Links Dr Rea Farms Shopping Center, Charlotte, NC 28277
704-303-8601
Stonecrest Shopping Center, 7852 Rea Rd, Charlotte, NC 28277
704-341-2061 or 704-542-5737 (Pharmacy)
(Other places to receive vaccinations include Walgreens Pharmacy, Walmart Pharmacy, COSTCO Pharmacy, Sam's Club Pharmacy, as well as most pediatric and primary care clinics)