Out of the spotlight
Ella Boyce, Editor of Audience Engagement Strategy
October 19, 2020
MATTHEWS, NC-  Carmel Christian senior Evan McAndrews plays a vital role in the school's behind-the-scenes work which is unknown to many of his peers. Evan is both the ignite band audio engineer and director of student media on SGA. He ensures that chapel has visual and audio components which plays a big part in the Late Late Early Show. For the LLE Show, Evan  oversees directing, editing, and planning.
At age 11 Evan began working with audio in the tech booth at Forest Hill Church. "Forest Hill is where I started and learned pretty much everything I know because my family was so connected there, it was like I got free training." said Evan. He continued saying that learning the technological skills was difficult, but with time, anyone can do it.  After 3-4 years of crafting his skills through church, he advanced to the skill level he is at now.
When Evan came to CCS his freshman year, he made it his goal to be apart of the behind-the-scenes tech team that produces chapels.
Evan attempted to build relationships to get connected, but it was not until the end of sophomore year that his work was finally integrated into the chapel process. Since then, Evan has stepped into the spotlight and is now the director of student media in the Student Government Association (SGA) due to his unique talent.  
Evan says, "I enjoy the arts but do not like being the center of attention and also like the whole behind the scenes aspect of being a crucial part without everyone knowing."  
Aidan Ezzell, CCS senior, is a close friend of Evans and works in conjunction to produce the Late Late Early Show. When asked about Evan, Aidan said, "Evan is the most crucial part of the late late early show.  He is always on time for things and constantly contributes to the set up, planning, and editing of it all while remaining humble.  I could not ask for a better friend and director of it all who takes little recognition and holds himself professionally."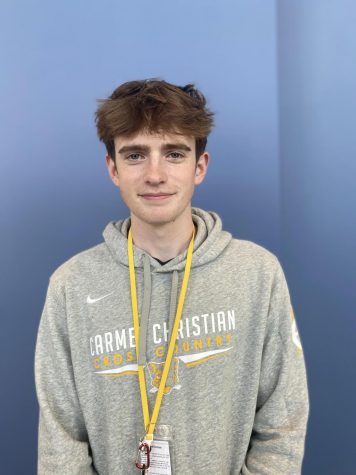 Evan's crucial role in the student body reaches far past his behind-the-scenes position in the tech booth proving that 
you don't have to be seen to be heard.
If anyone is interested in audio-visual engineering, contact Evan [email protected]