It's Christmas time in the city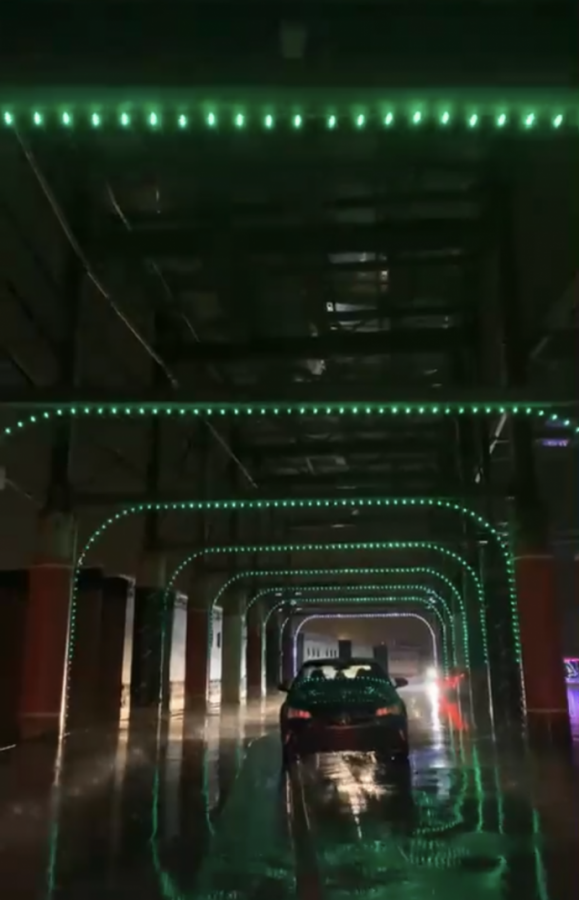 For many families, it's a tradition to drive around admiring the Christmas lights during the holiday season, and this year there are dozens of light shows in and around Charlotte to tour and get into that holiday spirit. 
One of the most well known light shows in Charlotte is at the Charlotte Motor Speedway. The event started on November 21 and will run until January 17, 2021. With a display of over four million lights, the Charlotte Motor Speedway is also offering ice skating, holiday movie viewings, and food and beverages this year. This event costs between $20-$30 per car, depending on the date and day of the week.
With five million lights on display, WinterFest at Carowinds is also another popular Christmas event for Charlotteans and residents on the North Carolina and South Carolina state line. Carowinds has select rides open as well as live holiday performances.This event opened on November 21 and ends on December 20. This event starts at $20 per person. Masks must be worn and social distancing will be enforced.
Another beloved tradition of Christmas lights display is McAdenville, NC. McAdenville is a 30 minute drive away from the south Charlotte area and their event runs from December 1 until December 26. The town calls themselves "Christmas Town U.S.A" and attracts nearly half a million visitors each year. McAdenville is a free event.
Hillsdale Avenue is a street long display featuring Christmas lights on homes and glowing light balls on almost every tree. This event is free to drive through and it can be entered through Park Road. 
Unfortunately, due to the COVID-19 restrictions, most of these light shows have made adjustments to abide by Governor Cooper's Executive Order 180, which mandates more stringent measures for face coverings. While all of the light shows will still continue with their events, gatherings in busy areas will not be allowed.