Heading out to the ballgame
Bats swinging.  Balls thumping into gloves. Walkup songs blaring from the loudspeaker.  Freshly mown grass.  Sunshine warming.  Baseball season is here.
As spring approaches, many sports teams have started their seasons.  The men's varsity baseball team has been preparing for this season since the beginning of the year after an abrupt end to last season. The players have put in hours of work and practice to get back into shape for their big return to the field.
"
This season I am most looking forward to being able to step up and fill the leadership positions as well as build relationships with my teammates."
— Senior Daniel Jones
Although restrictions have made the previous and upcoming season difficult, rumors of a new field have lifted the team's spirits with the prospect of a home field. There are many uncertainties regarding when and how it will be constructed, but the idea of a future field is exciting to the team, students and parents.
"We're looking forward to having a true home field," said sophomore Griffin Brooks.
Not only has the team had trouble with restrictions, but they lost four senior players from the previous season which has created it's own challenges. To combat this loss the team has gained six recruits for the upcoming year. 
"We have got a lot of new guys who bring a lot to the team and will help make up a good portion of our starting line up" said senior pitcher Daniel Jones.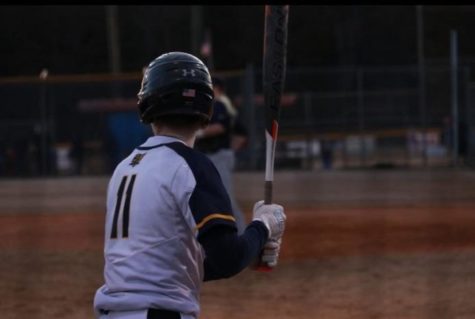 With new players joining the team and the field having met the first round of requirements, the Cougar's season is already off to a great start. They are just awaiting all the permits before they will be able to construct and play on the new field.  
Being able to have a field at the school will not only benefit players, but will rally school spirit with student attendance and provide a home field advantage.
Like all things in life, COVID-19 does affect this season as the players are required to wear masks at practices with potentially fewer games due to cancellations. 
"I am looking forward to our trip to Myrtle Beach for spring break and getting to hangout with my teammates, although it will look a little different because of COVID I am still excited to go," said junior third baseman Tyler Roakes.
With the outcome of the season unknown, players are optimistic about future games and tournaments.
"This season I am most looking forward to being able to step up and fill the leadership positions as well as build relationships with my teammates, I am also excited to be able to play and have some type of last season before graduation" said senior Daniel Jones