Alexandria Fox is admired around the CCS campus for the outstanding education she offers in the classroom and the relationships she forms within the high school student body. She not only prioritizes mastery of her courses but aims to engage with every student she encounters. Although many students have had the privilege of learning from her, most do not know her journey, before and since being at CCS. 
Fox was born and raised in Matthews, North Carolina, alongside her older sister, parents, and grandparents who only lived five houses down from her. During her youth, she attended the public schools in the area and participated in travel softball as her extracurricular activity.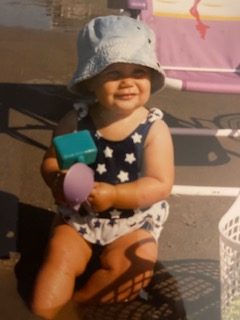 While attending Butler High School, Fox was a dedicated student, challenging herself with multiple Advanced Placement courses and continuing her love for learning. She was a member of the Butler's Varsity Women's Softball Team and spent her off-season building her skills through a competitive travel softball league. She was an introverted individual, staying within her close circle of friends at school yet cherished those relationships.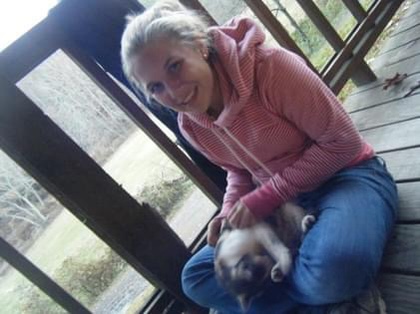 Fox met her husband through a mutual friend in High School. The summer after his freshman year at UNC, David Fox returned home and the two began dating three weeks after her senior year of high school.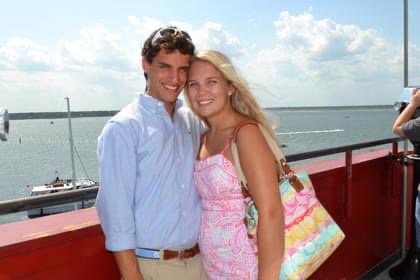 After graduating from high school, Mrs. Fox attended the University of North Carolina at Chapel Hill. There she double majored in History and German. When asked what her favorite part of being a Tar Heel is, she states that "UNC is heaven on earth. The professors within my specific majors are what set the foundation for me to succeed. I admired the beautiful campus, especially areas like the Quad." She enjoyed attending the UNC sporting events such as basketball and football games to cheer on her fellow Tar Heels! 
Fox recollects her journey to teaching as a direct call from the Lord. In her final days at Carolina, she had plans to take the LSAT to attend law school. She dismissed the career path of education due to monetary concerns, and she did not have an interest at the time. Mrs. Fox was at a campus ministry retreat when she felt the Lord call her directly on the path to teaching. She describes the moment as "hard to describe, but the Holy Spirit was speaking directly to me."
This will be Fox's ninth year of teaching! She began her journey at Carmel Christian School 8 years ago after finishing school at UNC. Former Middle School principal, Leslie Southerland, was the connection that brought her to campus. Southerland served in administration at Queens Grant High School, where her husband, David attended school. This mutual connection is how Fox found her way to her teaching career here at CCS where she started as the 6th grade Ancient World Cultures teacher. Fox currently serves as the 9th grade Honors World History, 10th Grade AP Psychology and the Junior/Senior Psychology teacher.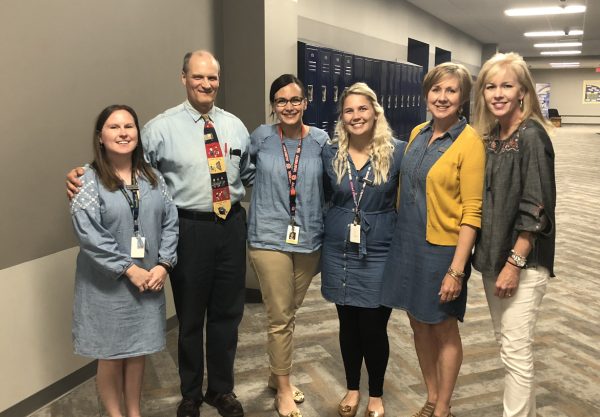 When asked about her favorite part of teaching, Fox shares that she loves the content and each subject that she teaches. She values learning more about each course by teaching the material to students. Overall, she states that "when students are frustrated or challenged with something, seeing them overcome and actually get it is one of my favorite things to witness."
No matter the context, Fox always makes connections with her students. The boys find her knowledge in sports fascinating and the girls value the advice she shares on how to navigate through the challenges of high school. Fox shares that she has an emotional connection with her students, and she still remembers the situations that high schoolers face and empathizes with her students in that regard. Students can often find Mr. and Mrs. Fox at all sporting events, chaperoning Homecoming and Prom, pouring into lives on retreats such as Windy Gap, and creating conversations through common interests or inside jokes. 
David married Alex on October 15, 2016. They have been happily married for 7 years. Together Alex and David have a three-and-a-half-year-old son, Carter, and recently had a new addition to their family this past February. Charlotte, "Lottie", is their seven-month-old daughter. They also have a dog, Otter, who is six years old.  When not in the classroom, Fox spends her time outside of school attending and watching sporting events, playing tennis/pickleball with friends, reading novels, and date nights to country and or Christian music concerts with her husband.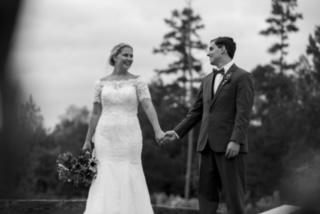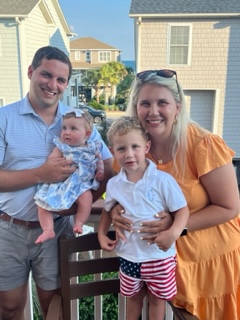 Alex Fox is one of those beloved teachers who will be remembered after high school. Not only for the content and passion she has for her teaching, but also for the way that she truly cares about each one of her students.